Main Content
Meet Mary Carneiro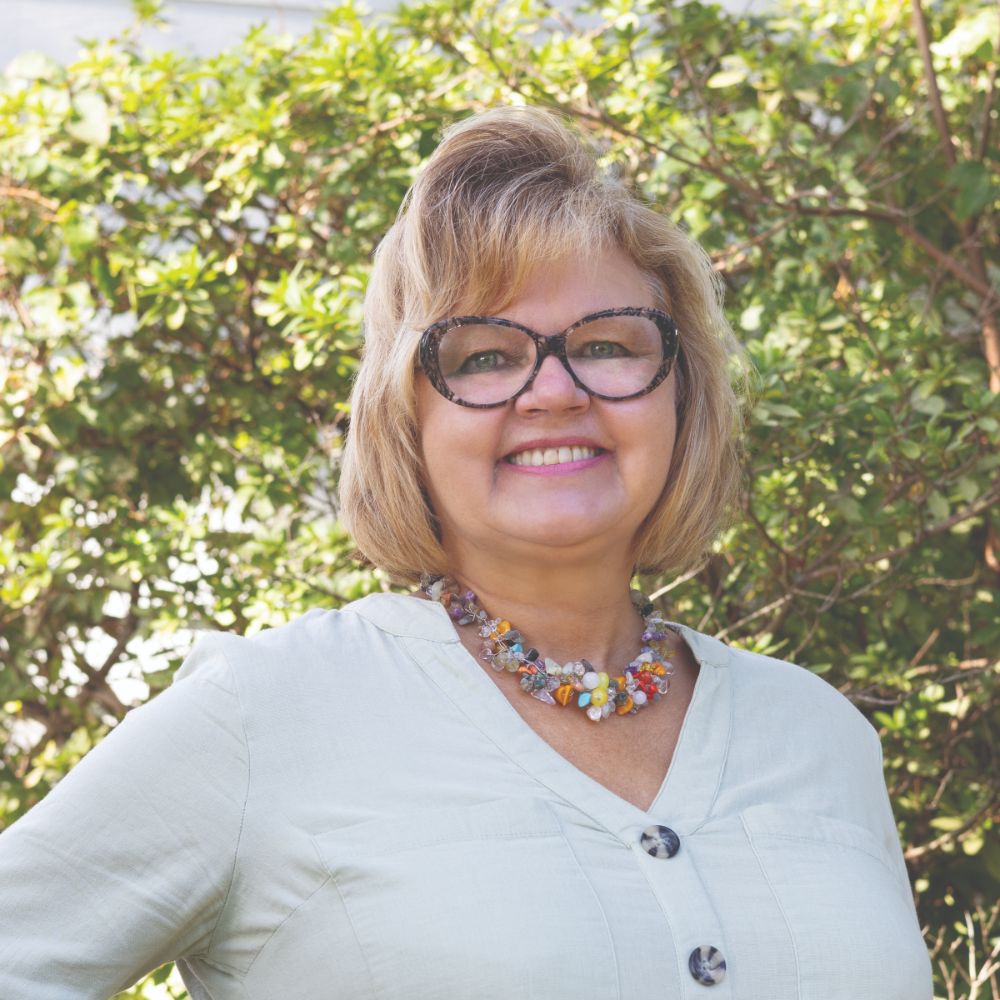 Looking to buy or sell with me? Submit your information to request an email, text, or call
I am NY/CT transplant who relocated to Southport in 2014. I specialize in helping others discover and fall in love with our Coastal Living lifestyle as a Broker at Southport Realty since 2015. I tell my clients selecting the area is first, house is second. The right house will find you. For us that who are making that first leap into the area, it is a learning experience and a process. Where do you best fit and feel most comfortable? There is ever so much beyond number of baths and a garage in your price point! What is your comfort zone? In Town? In HOA? Historic? Beach? Antique? What is reputation of the Builder? To Where to Exercise, Volunteer, and most importantly find dependable local Services? I am here for you before, during, and long after the real estate transaction to assist you. Embracing Change is my motto on my business card, taking that leap of faith and moving to Southport is the best thing my family ever did, and I hope it will be the same for you too with the right planning.
Our buying boom and lack of inventory has been front and center since 2021. Mortgage rates rising, while new builds continue to under pace the demand, has been a challenge to our buyers since. Our local sellers still recognize the advantage listing because of the increased demand, but only if they have a plan they can comfortably execute of where to go next. Who said Real Estate is ever easy? What can you do to get an advantage here in Brunswick County in this every changing market? Shop local, I say.
As a local resident and realtor here in Southport, I am seeing an increase in "out of area agents" representing both buyers and sellers. An actively licensed North Carolina realtor can buy or sell anywhere in the state. In my opinion, this is no substitute for working with an experienced local realtor. Real Estate being one of the costliest transactions in life. Why risk both time and money not utilizing the local expertise available to you? We are your boots on the ground, there to watch over your property ensuring it is kept show ready. Did you know in North Carolina, if buying a property, that your Buyer's Agent works for you free of charge? They earn their commission at close from the seller. Did you know for Selling Agent's that commissions are negotiable? Your Real Estate Agent earns their commission at close out of the proceeds of the transaction, NO CLOSE/NO COMMISSION.
Here are three (3) good reasons why working with a local realtor is a smart option.
1. Nobody knows it better
The first and obvious reason is we know the area. We live here, we know the neighbors on that street, we know the history of that house, and we know how Florence and Isaias affected that specific street (flood zones lie!). If we don't have personal experience with that particular property, we will find out from someone in our local office who will. We know the lifestyle of that neighborhood; we can point out the details beyond any published amenities. We know the town, the current and newest restaurants, the best places to shop for bargains, best places to walk your dog, shortcuts for beach walks, and the list goes on. A local realtor will maintain a list of professional services that are needed in the real estate transaction. These are tried and trusted local mortgage specialists, appraisers, landscapers, organizers & designers, electricians, plumbers, home inspectors, insurance agents that we have worked with professionally and likely personally. Our 'go to list' becomes the beginning of your 'go to list'. I am constantly updating my vendor list as I hear recommendations or negative experiences from my clients and associates. As a local and experienced realtor, I have invested heavily in building solid relationships with trustworthy professionals, an advantage when in tight timelines and glitches experienced during a transaction needing professional services to accommodate.
2. We are invested in the community
When utilizing your realtor friend from Charlotte, or using your niece who just got their license in New Hanover, either may be great realtors, but are you ever going to see them in your neighborhood? Your local realtor is also your neighbor. We invest, volunteer, support the community to make it a better place for your family as well as their own. As such, your local realtor has a huge incentive to make sure the very best outcome for your property happens because their name is known, and people talk. Our business is largely built on referrals and that opinion makes or breaks us. Nothing is better than word of mouth promotion within the community.
3. Value Knowledge
Local realtors often have knowledge of homes available for sale even before listed on the market. Having somebody working for you and knowing what you are looking for can be that small step in knowledge of an ideal new listing before it hits the masses online. We will also know if the home you are looking at is priced too high or too low for the market. We may even know why the house is being sold. This can help you in making an offer to purchase with the highest probability of being accepted. Being local we could have the inside scoop if a similar house is coming on next week. Does this help or hurt your sale or purchase? We know the builders on the houses, and their reputation. We know what may be happening with the empty lot next door. Your local realtor will know the "ins and outs" and "players" to confidently negotiate the best purchase price for your property based on THIS neighborhood, not based on their experience elsewhere.
I am passionate about what I do, I am passionate about my clients, and I love where I live. I look forward to working with you as your local realtor.
Mary was very helpful all the way through the buying process. She was very prompt getting back to us with any questions or concerns. I would highly recommend Mary to anyone looking to relocate in this area.
Joanne Moran
Mary had a great game plan and great ideas to sell our house, which made the process simple and painless. Even with a few set backs from the buyers side, Mary was quick to keep us informed and up to date. We interviewed other realtors in the area but were very glad to find Mary and highly recommend her whether buying or selling a house!
Dan & Julie Burman
Mary is fabulous! I really lucked out when I contacted Southport Realty at random and connected with Mary. She knows the area really well; she sent us lots of related listings and background info, responded quickly to every question and concern, and was up-front about pros and cons of various properties. She arranged her schedule to accommodate us when we came to Southport house-hunting, and ultimately helped us to buy our new home in Southport. She was great at navigating the inevitable details and glitches - I highly recommend Mary Carneiro!
Andy & Cathy Mossholder
Highly Recommend! Mary represented both the seller and myself on my recent purchase of 2 lots in Shallotte. She went above and beyond throughout the entire process. She was knowledgeable, responsive, attentive to detail, and such a pleasure to work with! 5 stars earned and then some!
Mike & Diana
We felt compelled to share our experience with Mary Carneiro of Southport Realty, she is the best of the best. Mary is upfront, honest, hardworking, knows the area and knowledgeable on all aspects of buying and selling of real estate. If she doesn't have an answer, she works diligently and speedily to get the information for you. Her communication skills are top notch. Even if she disagrees and is telling you something you don't want to hear, it never comes across negatively. Want to know the nuances of a neighborhood? She has it. Want to know the trends of the real estate market? She is a wealth of information. Mary makes the deal happen. Our transaction was challenging due to the impact of Hurricane Florence dealing immediately after our purchase offer was accepted. Her persistence allowed this transaction to be completed amicably with all parties involved. The help and guidance she gave us on our Oak Island purchase was invaluable and a big part of making our dreams come true. And, a friend forever, as she reaches out to her customers before and after the sale. We have dealt with many realtors over the years and our experience with Mary has been the best of all.
Jane & Bill Ploetz, Dunkirk NY & Oak Island NC
We lived 6 hours away and planned days to meet her and she would set aside her day to run around Oak Island with us. I would highly recommend Mary to anyone searching for a new home.
Mary was a lot of fun to work with while looking for our "dream come true" beach cottage. She was with us through months of searching and countless showings with so much energy and enthusiasm. She made it her goal to make sure we found what we wanted and greatly encouraged us along the way.
Mary was a wonderful realtor for us during our recent move to Southport. Our home search experience began a full year before we finally closed on a home and Mary was right by our side during the entire process! In the dozens of homes that we viewed multiple times searching for that "perfect house" she was great! Kind, patient, pleasant, and energetic, Mary became a trusted friend to us during the process...taking hours upon hours of time getting to know us personally and fully understand what we were looking for. She kept us focused, directed and informed through a long dedicated search in a challenging COVID-19 market. Mary is not only knowledgeable about the Southport market, but also capable and a great communicator...helping us navigate through the negotiations, due diligence period, and through to the home closing. We ended our search exactly where we wanted to be in a special historic home on a wonderful street downtown. We can't thank Mary enough for her guidance in leading us to our new home!
Our journey began over a year and half ago when we visited Southport and decided it was the place we wanted to be! Given that our current home is over 7 hours away, looking for a home seemed daunting. We saw a property online for sale, and Mary Carneiro happened to be the listing agent. Over the next year and half, Mary proactively was on the lookout for homes that we might be interested in, always sending new options and even doing Facebook video walkthroughs of homes with us when we couldn't travel due to COVID. She was always available for questions and we always felt she was working hard for us to find that someplace special. We realized after a short time that our forever home, due to the current real estate market was out of reach. Mary suggested the idea of a smaller transition house that would help us realize our goal more quickly and still give us options down the road. Mary found our perfect little house! We are over the top thrilled with our new little cottage. Mary was by our side 100% of the way, helping us figure out the ropes in a new area, making recommendations for just about everything and anything. When we finally were moved into our new cottage, we felt like we already had a friend in the neighborhood! We highly recommend Mary for any of your real estate needs!
Why Work With Us
Our Numbers
Our agents live in
the areas we serve
Selling Firm in
Southport
Average Sales Price in
Southport
Curious about your home's value in the current real estate market? Get a free comparative market analysis today.